Newborn diaper covers adjust to fit babies from 7-12 lbs. These are perfect for the newborn stage. The Newborn diaper cover features:
- Two layers of PUL throughout (wipe-able interior)
- Double leg gussets
- Waist elastic at back and tummy
- Two rows of waist snaps
- Insert snaps to snap Buttons inserts in place
- Compatible with Buttons size small or large diaper inserts, and Size 1 prefolds.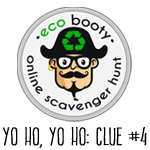 Are you PINE-ing for a new holiday print? Check out our two new limited time prints "Pine" and "Pome"! They come in all 3 diaper cover sizes: Newborn, One-Size, and Super! To find your CODE WORD, make one final stop to see how many colors and prints are available in the One-Size diaper covers!